Portable DVD player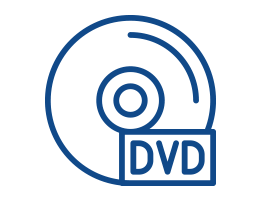 We care about the comfort of all our travellers, including the little ones! That's why we offer parents a portable DVD player.
It's easy to carry, has a folding screen, and is ideal for keeping children entertained with their favourite cartoons during a long trip.
Remote Control - Power Adapter - User Manual - Swivel screen - SD compatible.
A Maggiore portable DVD player can be reserved online within the booking process.